Easihair Pro Hair Extensions Review
Easihair Pro is around since 1967 when its parent company was founded. They are one of the best in the hair extensions market, and they offer a large variety of extensions types, colors, and textures. The extensions are made only from 100% Remy human hair, so you do not have to worry about heating it. They are known for they 15 minutes volumizing hair extension treatment and also other courses about hair that will make you almost expert in hair extensions. They are also available just in salons and no on the internet.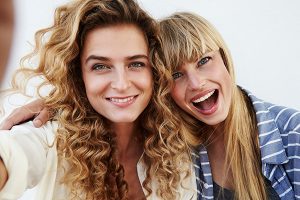 Length
You can choose from different lengths, ranging between 12 and 20 inches. You will surely find something that fits your hair and your desired length.
Colors
They have a huge variety of colors, each extension type haveing over 30 colors to choose from. You can easily find something that matches your style. You can choose from light blonde to dark brown, and you can also color them as you want in the salon because they are made from real human hair, so you do not have to worry about them, just let a professional do the job.
Quality
Easihair Pro is one of the best brands available, and this reflects in their extensions quality. The extensions are made from real human hair so you can style them, color them and do what you want with them because they are just like your natural hair.
They are top high-quality extensions so you should let a professional apply them and also remove them. If you try to apply or remove them yourself, you can damage the extensions or even your hair. Since they are one of the best the prices are not so affordable but it is an investment because they are reusable. The prices start at 200$, and they can cost up to 800$.
Reusability
The best part of this hair extensions is the fact that they can be reused. You just have to go to a salon once at 6-8 weeks to tighten them up. You can't do it yourself because you have to remove them to tighten them or color them and then apply them back. If you take good care of them, they can last a good amount of time.
Purchase
You can buy them only from their partner salons, and you should apply them there as well.
Customer service
They have an awesome customer service answering any question that you ask and offering you the right answer. Also, their mission is to teach people how to take care of their hair properly. They have some live or online certification courses that can make you Licensed Cosmetologist.
In short words, Easihair Pro Extensions are one of the best available, coming in different types such as Tape-in Extensions, Clip-in Extensions and also Hair pieces. You can not just buy some good extensions but also become a Licensed Cosmetologist with their online or live courses organized on three levels.
HAIR QUALITY

LENGTH SELECTION

REUSABILITY

PRICE

CUSTOMER SUPPORT